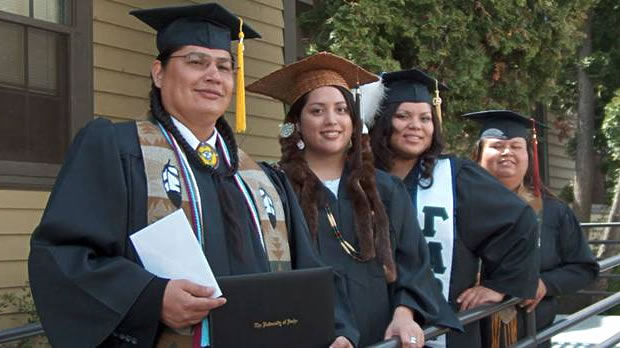 The Idaho Indian Education Committee is a standing committee established by the Idaho State Board of Education to create and leverage educational opportunities for Idaho's American Indian students through access, educational programs, and support services provided by the educational institutions and tribes of Idaho to promote academic and career attainment.  The Committee's work is guided by a five-year strategic plan, which is approved by the State Board of Education.
The Committee's membership consists on representatives of the five tribes residing in Idaho – the Coeur d'Alene Tribe, Kootenai Tribe, Nez Perce Tribe, Shoshone-Bannock Tribes and Shoshone-Paiute Tribes.  They are joined in membership by representatives from the state's eight public colleges and universities, officials from the federal Bureau of Indian Education schools located in Idaho, and a member of the Idaho State Board of Education.
Members
Idaho Indian Education Committee Members

Creating Culturally Responsive Schools & Communities
SAVE THE DATE: June 13-14, 2019 Red Lion Downtowner, Boise
The focus of the Idaho Indian Education Summit is to help educators identify strategies and obtain knowledge they can use in the classroom to promote equitable learning practices for American Indian students.